commercial lighting electrician
Commercial Lighting Electrician
What is a commercial lighting electrician?
A commercial lighting electrician is an electrical professional who specialises in designing, installing, and maintaining all aspects of interior and exterior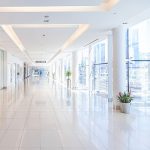 lighting for commercial buildings. They are responsible for everything from making sure the lights turn on to monitoring energy consumption levels to installing bespoke lighting solutions for industrial businesses.
What does a commercial lighting electrician do?
The work of a commercial lighting electrician can be quite varied, but includes anything from installation of fluorescent or LED light fixtures to running new power lines, checking the electrical systems to installing spotlights for shop interiors. Commercial lighting electricians provide a wide range of services, including:
– Exterior lighting installations
– Making sure electrics meet relevant legislation
– Advice on energy efficiency for businesses
– Industrial lighting solutions
– Electrical testing
– Interior lighting installations
– Lighting maintenance
– Upgrading dated commercial lighting
– Repairs to broken lights
Lighting solutions for businesses
There are also different types of commercial lighting systems available for industrial and commercial buildings, such as energy-efficient lighting solutions that use LED or low-wattage bulbs. They can also design, supply, and install bespoke exterior lighting solutions for businesses with outdoor areas or a large car park. If you have a shop, restaurant, or cafe and need a sophisticated but affordable lighting setup, an experienced lighting electrician will be able to suggest a range of options to complement your business and create a great atmosphere. Some types of commercial lights also need specific maintenance procedures which a professional will be able to carry out.
What to look for in a commercial lighting electrician
If you need a commercial lighting electrician for your business, then there are a few things to look for. Try and find a business or company that has been recommended by other businesses, with good reviews from previous clients. Make sure they hold the relevant qualifications to complete your job and that they are fully insured. A commercial lighting electrician should have experience in construction, electrical, or engineering work as well as building maintenance and repair. They will also have to be a qualified electrician who has undergone specialised training and understand how to wire, fit, test, and maintain light fittings. Though it varies between states, in order to perform any electrical work, an electrician must hold a valid electrician licence.
Need a commercial lighting electrician? Call us today to book an appointment
Faraday Group has a team of experts ready to keep your workplace running smoothly and safely.
For a free quote, call us or send a quote request online, plus read our reviews from some of our fantastic customers.
More To Explore